By using dabs of different colors right next to each other, the eye "mixes" them together in the brain to read as a new color. For example, if you had an area with different reds and yellows and a few blues, the area would "read" as a toned down orange because red+yellow=orange and blue is the opposite (complimentary color) of orange which will neutralize it.
See the examples below of art using this process.
Georges Seurat (French Post Impressionist painter who was most famous for this technique)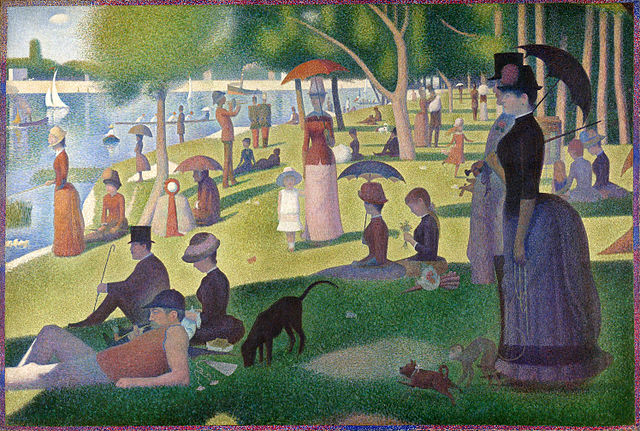 Chuck Close (American painter who took this idea further)
Self Portrait of Chuck Close - He is still living and working.